If you're just joining us, we (that's the royal we) are recounting a Pacific Northwest trip taken over Thanksgiving week last year (2014). After bumming around Portland and the Willamette Valley for a few days, we hopped in our Very Special Canadian Minivan and drove up to Seattle.
Days 4 & 5: Seattle
The drive from Portland to Seattle took about 3 hours, winding along the bottom of misty mountains. We thought about taking a detour to see Mount St. Helens, but because of our leisurely start we didn't take the time. It was pretty overcast anyway and we might not have seen it without getting right up in there, so we drove past it while I read some fun facts aloud in the car. I realized I didn't know that much about the famous Mount, and that most of the facts about it are not very fun. The entire top of the mountain just *poof* up and fucked off one morning. A huge part of the skyline totally changed overnight–the summit decreased by 1,300 ft.  The avalanche triggered a 5.1 earthquake. Also 57 people died.
In conclusion: Fuck that.
But if you too are making the trip from Portland to Seattle (The Edge is such a backseat driver), a few other detours I mapped out are: Tillamook Cheese Factory on the West Coast, Bridal Veil and/or Latourell Falls to the East, and The Museum of Flight just South of Seattle on Boeing's campus, where you can see a decommissioned Air Force One. On the West coast border of Oregon/Washington lies the Lewis and Clark National Historical Park and the point where the intrepid adventurers first viewed the Pacific Ocean and, weeping, said "Oh. Oh exclamation point."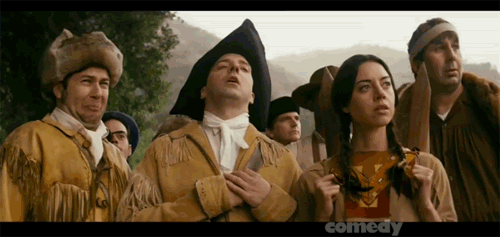 We got to our AirBnb in the fashionably hipster Capitol Hill neighborhood in Northeast Seattle and decided to start the evening creeping around the Pike Place Market area. We Ubered down right as the vendors were closing up for the night, but took a quick stroll through. Not much to see here, folks. Pro tip: Go to the market when it's open.
Anyhow we had dinner at The Pink Door nearby, which Richard had previously scouted for us. A very nice, if hard-to-find (like seriously, where is the door?), Italian dare-I-say eatery? I think we ate a dessert shaped like a boob with some gold foil on it because–you know me, give me anything with edible gold and I'll give you my mouth to insert it into. Probably anything. Ok anything that would be tasty even without the gold. The gold is just icing on the cake. It's just… Edible gold on the… Whatever.
Anyhow we walked toward downtown and continued our colorfully-named restaurant theme at Purple Cafe and Wine Bar. But mostly we walked inside to gawk at the spiral wine cellar in the middle of the restaurant. Richard got a flight of bubbles so we could once and for all taste the difference between Prosecco, sparkling wine and true Champagne. Guess what? Champagne's superiority is no joke.
On Wednesday we drove to Lower Queen Anne to see the Space Needle up close. Just from the base though; I've seen my fair share of tall pointy objects and my experience has been that it's more fun to see them in the skyline than to see the skyline, without distinct pointy object, from inside said pointy object. But you do you.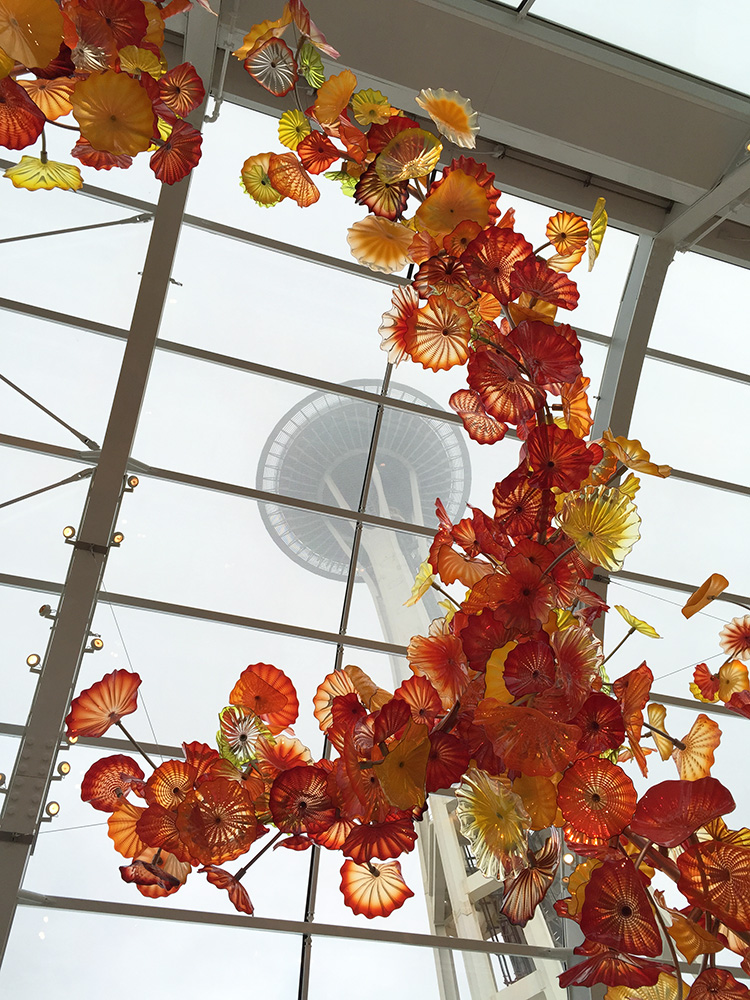 Instead we explored Chihuly Garden and Glass, which I highly recommend. That guy has one eye and a magical crazy brain, and the whole museum is like a colorful dreamsplosion of weird shapes and creatures. Plus they will take your photo in a few spots so you can get proof that you went with another human.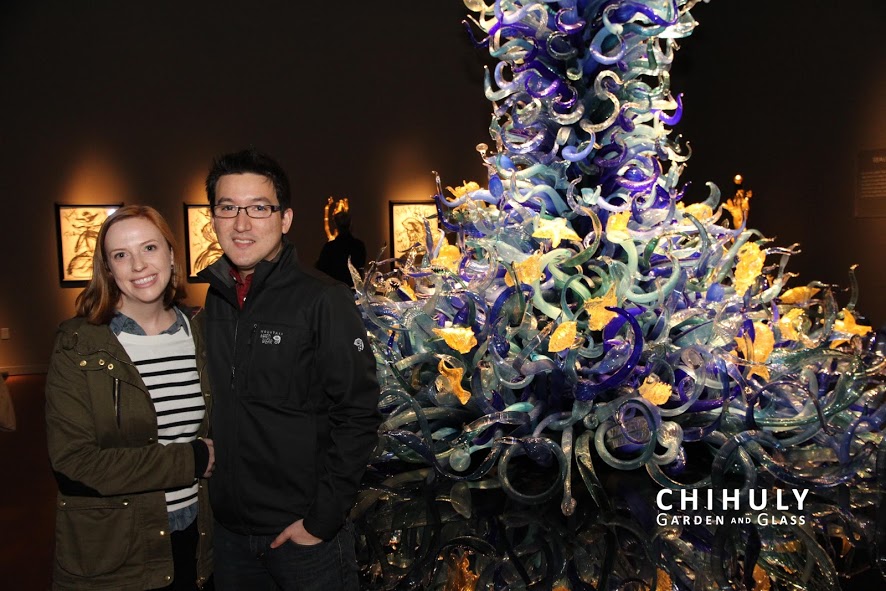 At lunch at the Twisted Pasty we rubbed elbows with (the names of) Paul Allen and probably Melinda Gates, then went back to Mr. Allen's own EMP Museum. Which is a weird museum that started with his personal collection of movie paraphernalia, music, video games, and other pop culture ephemera. We played some independently-produced video games, glimpsed the original Star Trek command chair and the Blade That Was Broken, but I was most keen to try the Occulus Rift Game of Thrones experience.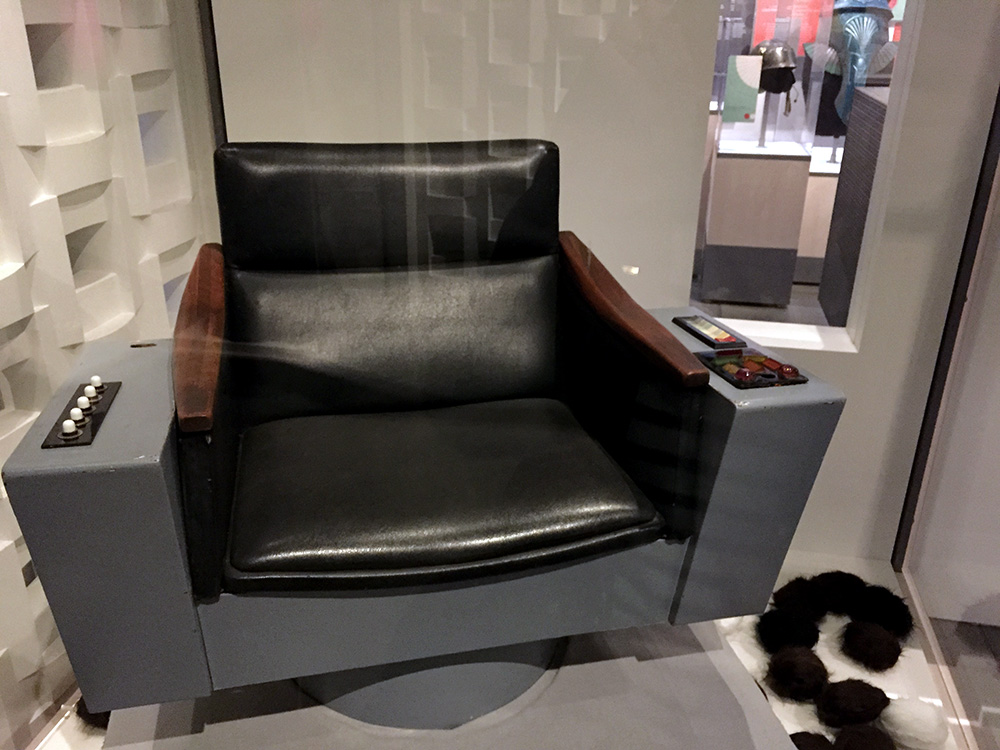 We waited in line for quite some time, filled out a number of mildly-concerning waivers, then I was equipped with the Occulus Rift goggles and some big ol' over-the-ear headphones. I stepped into the cage that was supposed to mimic an elevator. The simulation started and I was wooshed up to the top of The Wall (it's a real tall wall made of ice, for you non-GoT nerds), turned around and walked out onto the very edge, and (spoiler alert) A GIANT FIREBALL FLEW AT MY HEAD!!!!! AHHHH! It was fun, and weird, and really disorienting, and I was mostly focused on not screaming like a bunch of the people who went before me. Because everyone in line laughed at them. And I was one of those laughing people.
After not making a hypocritical fool of myself, we drove back to Capitol Hill to meet friend-of-a-friend Adam, whom I'd met once before, where was it again? Ah yes. Paris. We met in Paris. In our beautiful 6-story townhouse. Like you do. We planted ourselves at The Pine Box, your typical mortuary-turned-craft-bar, for a few hours. And when we walked back to our AirBnb, we discovered we'd booked ourselves literally next door to Adam's house. Small world. Or I'm just really good at stalking.
The next day was Thanksgiving, and while everyone else hunkered down to cook with family and friends, we packed up the Very Special Canadian Minivan once more and headed out of town, out of state, and out of the country.