Ricardo and I were invited to go camping one weekend in October, but because we left all of our gear in Indiana and we're too cheap to buy new stuff, we declined. As a consolation, we decided to take a day trip down to Half Moon Bay.
Unfortunately there was one of those charming BART strikes going on that the Bay Area puts on every so often, and when we looked at the traffic and ETA along the more reasonable route over the Bay Bridge, we decided to go for the scenic option through North Bay* instead. Less traffic, about the same amount of time, and we could go over the Golden Gate while taking CA-1 all the way down (singing this song).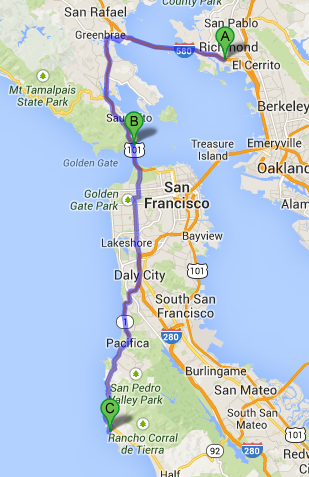 Even though it's probably overrated, or at least a little overused as THE Symbol of San Francisco, and even though I can see it from our near-backyard, it's still pretty impressive to cross this darn bridge.
After about an hour of driving, we left the city behind for the hilly, foggy, cliffs of the South Bay coastline. In a strange way it reminded us of Ireland, all moody and drizzly and craggy and whatnot.
Our main destination was dinner at the Half Moon Bay Brewery, a well-known label in the bay, but we picked out a couple of stops on the way to make the three-hour roundtrip drive worthwhile. The first one was Moss Beach Distillery, a former speakeasy high on a cliff.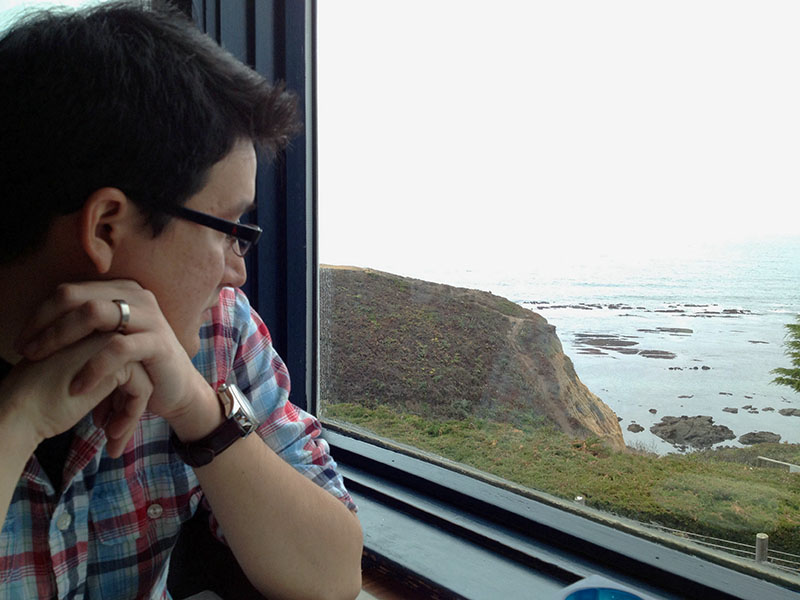 The view was predictably dreamy, the food and drinks good but overpriced. The atmosphere was just right (as was the hot apple cider I ordered), and if I'd had more of a crowd I'd have elbowed my way onto a wood couch around one of the three fire pits on the patio below.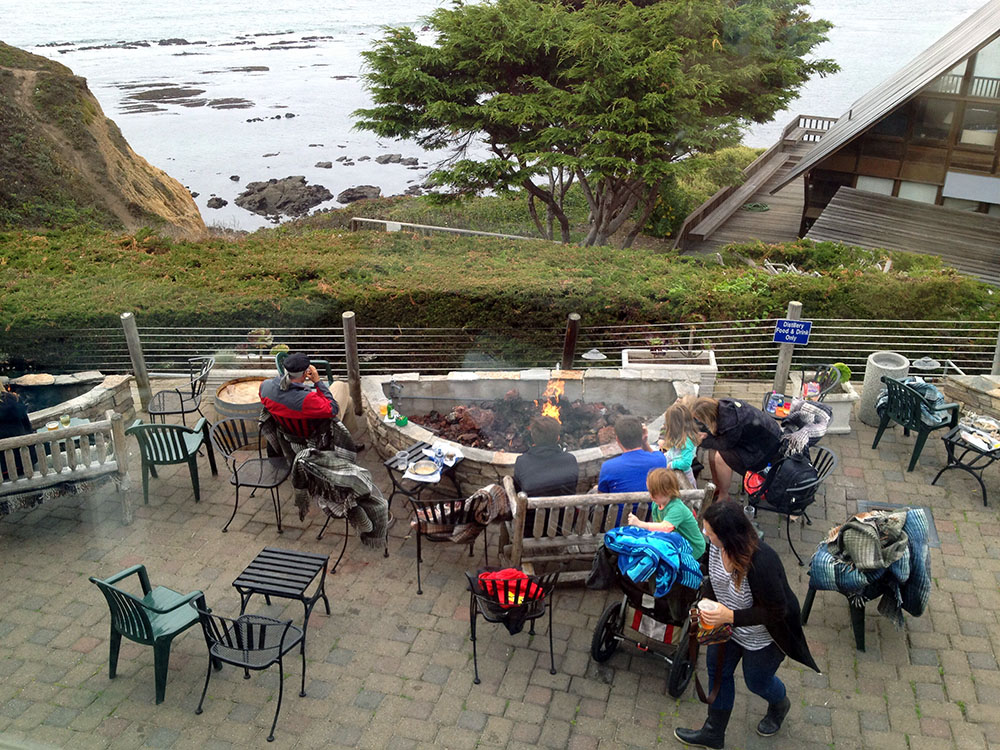 From here we'd planned on going to a pumpkin patch to satiate my craving for something that resembled fall (the weather is kind of always fall around here, so people who are used to seasons tend to miss that distinctive shift), but we looked at the traffic and gave it a big NOPE.
We found a nearby brewery instead.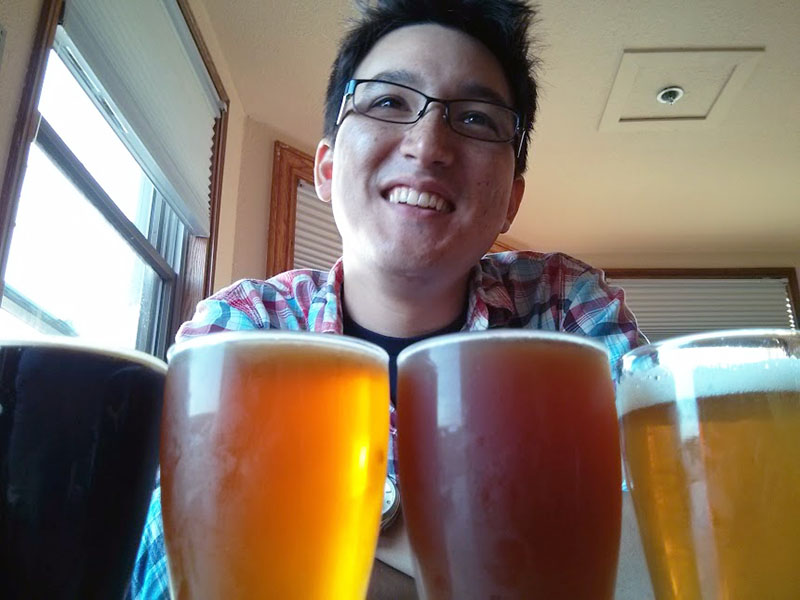 Hop Dogma is a micro (maybe nano?) brewery in El Granada, and Richard grabbed a sampler–I think we have a stout, a double IPA, a red, and a pale pictured here. Follow him on Untappd for full ratings, I sat this one out so we could safely drive to dinner.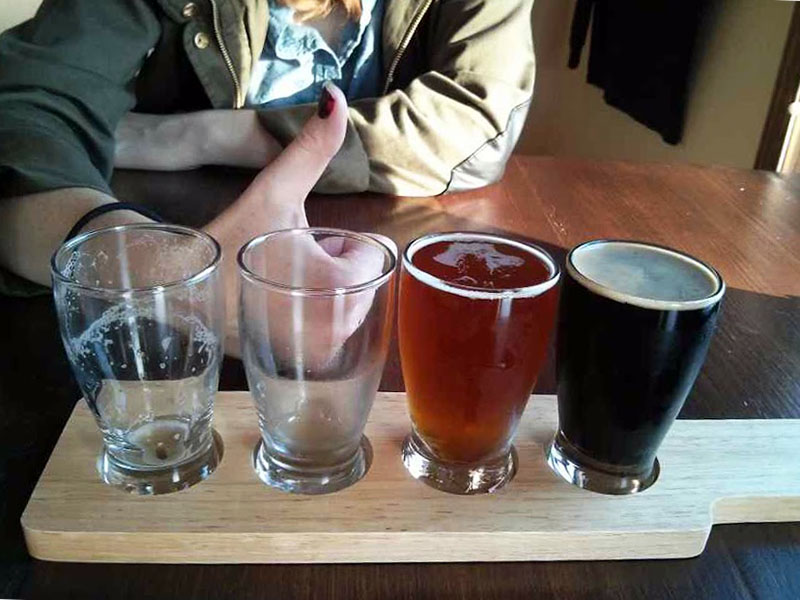 The tasting room was tiny but lively, and we randomly overheard our hometown mentioned by a nearby couple reading aloud from one of the beer-related magazines laid out on the tables. Way to be, Bloomington.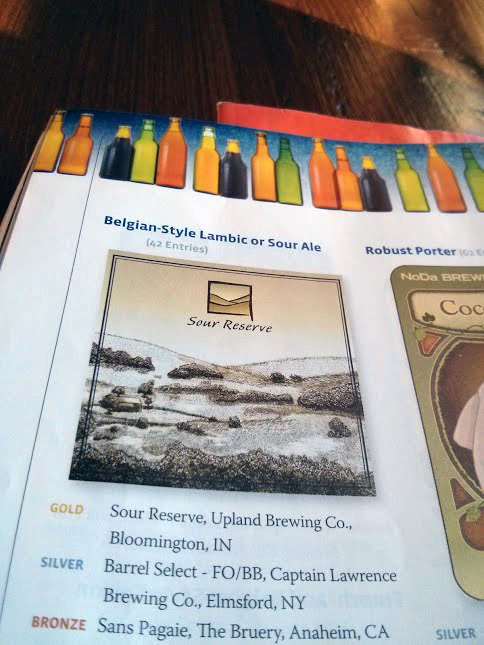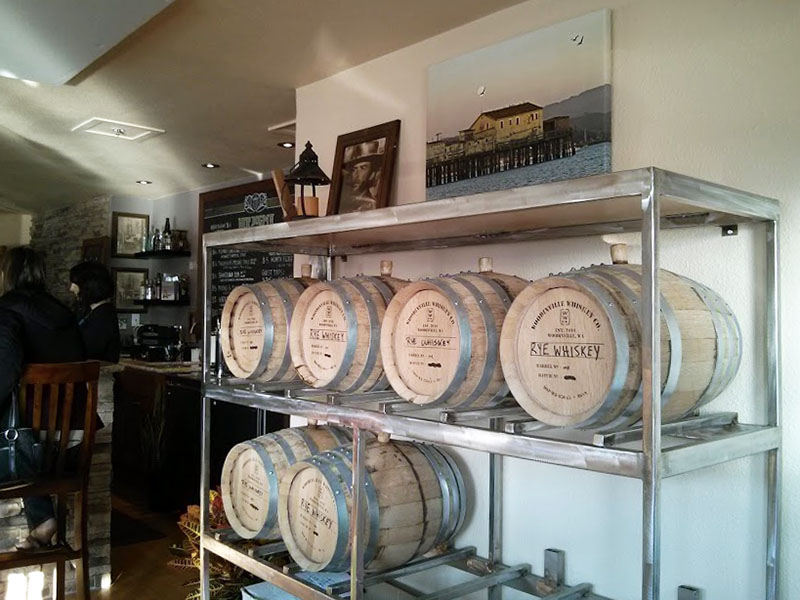 Finally it was time for our dinner reservation (made early in the evening like the elderly folks we are), so we scooted across the street to the bumpin' Half Moon Bay Brewing Co. It's a huge situation right on a marina, but the weather and time of day made the views…less than viewable. We both were unimpressed with the whole situation; the general feeling was like a big Applebee's or TGIF's and the food situation was really under-seasoned. We split a giant seafood fajita situation (am I using that word too much?) and each had some unmemorable beers, but thankfully a hot apple crisp came at the end to save us from the underwhelmed stupor we'd slipped into.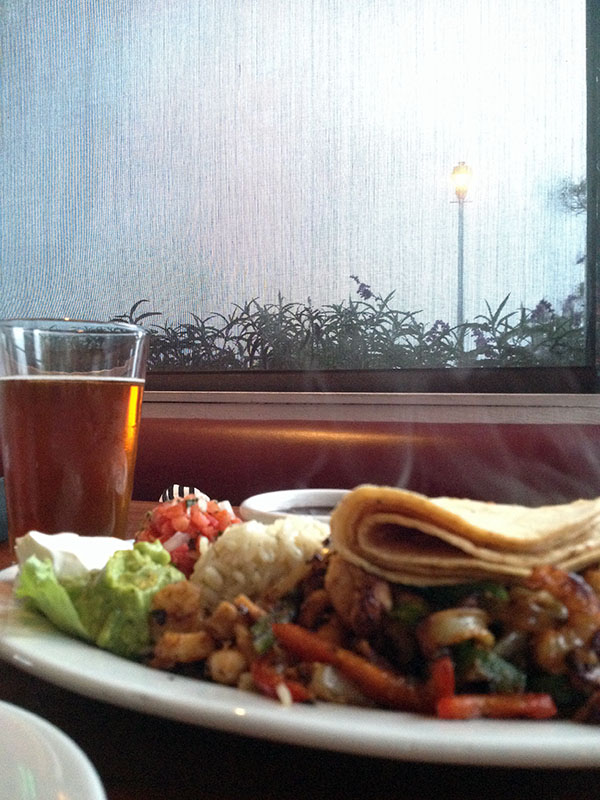 I'd say…try Half Moon Bay Brewing if you must, but keep your expectations low and leave time to check some other spots nearby if you're planning a day trip. This area is also famous for surfing (there's a spot and a movie called Mavericks), which I know nothing about, except that it seems a crazy proposition to go surfing in the bay. We both kind of wished we'd flipped HMB and Moss Beach so we could have had dinner and drinks at the Distillery. Plus they have a blue lady ghost, so. I mean. Really.
*FYI, the Bay Area is divided up into five main areas: San Francisco proper, the Peninsula (everything south of San Francisco down to Palo Alto), East Bay (Oakland, Berkeley, Richmond, and east to Walnut Creek etc), North Bay (San Rafael, Sausalito and wine country), and South Bay (San Jose and such).