I may have mentioned before that I kind of like a cappella music. It just so happens that my wonderful husband, who I somehow tricked into also liking (some) a cappella, found us tickets to see Pentatonix: Season 3 winners of The Sing Off, and heroes of the genre for making a cappella hella cool.*
Luckily they were performing in Oakland at the drop-dead gorgeous Fox Theater. It was artfully bedecked in East Indian details, in that inexplicable way some old ornate theaters are—it reminded me of the former Murat Theater (who bought and renamed it again?) in Indianapolis, a great spot for concerts and musicals and whatnot. I'd love to explore the Fox during the day.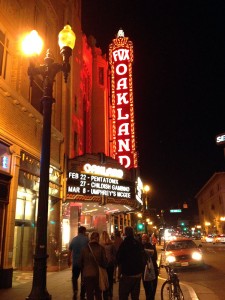 Amazingly, I found out later that the Fox—built in 1928—closed in 1966 and only reopened, after numerous threats of demolition or collapse from disrepair, in 2009!
In the tradition of The Sing-Off Judge Shawn Stockman, circa Season 3, I wrote down a series of adjectives to describe the evening:
Tight. Amazing. Thunderous. Danceable. Cheetah-printed. Harmonious. UV-light responsive. Energetic. Bone-vibratey. Well-mixed. Expansive. Action-packed. Emotions?
Talented. Wow. Fierce.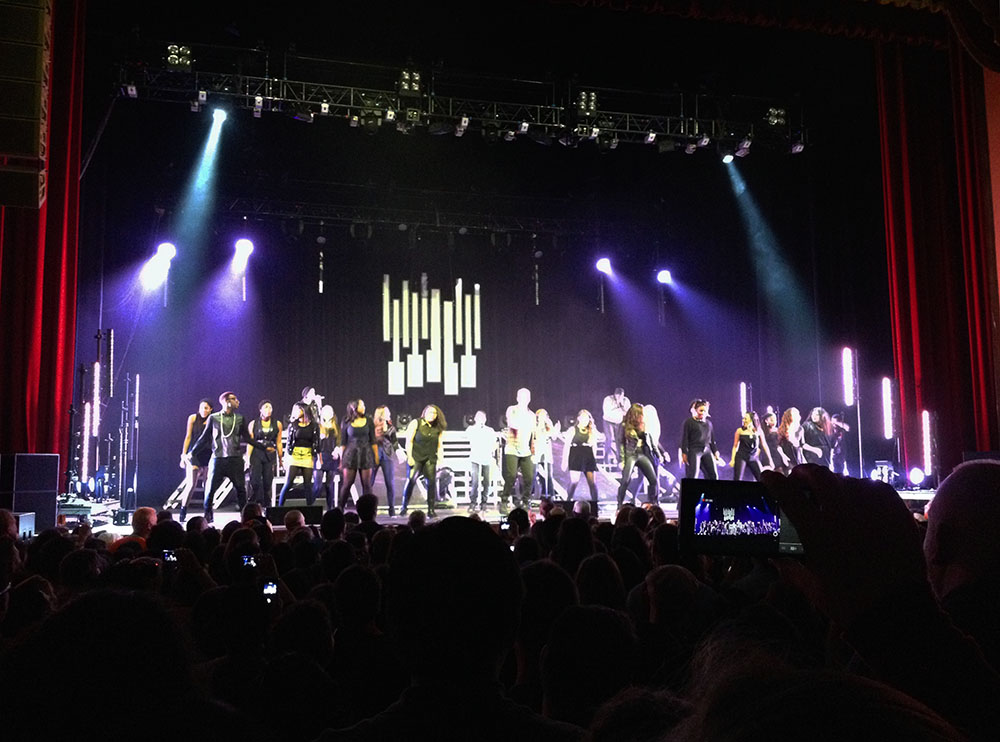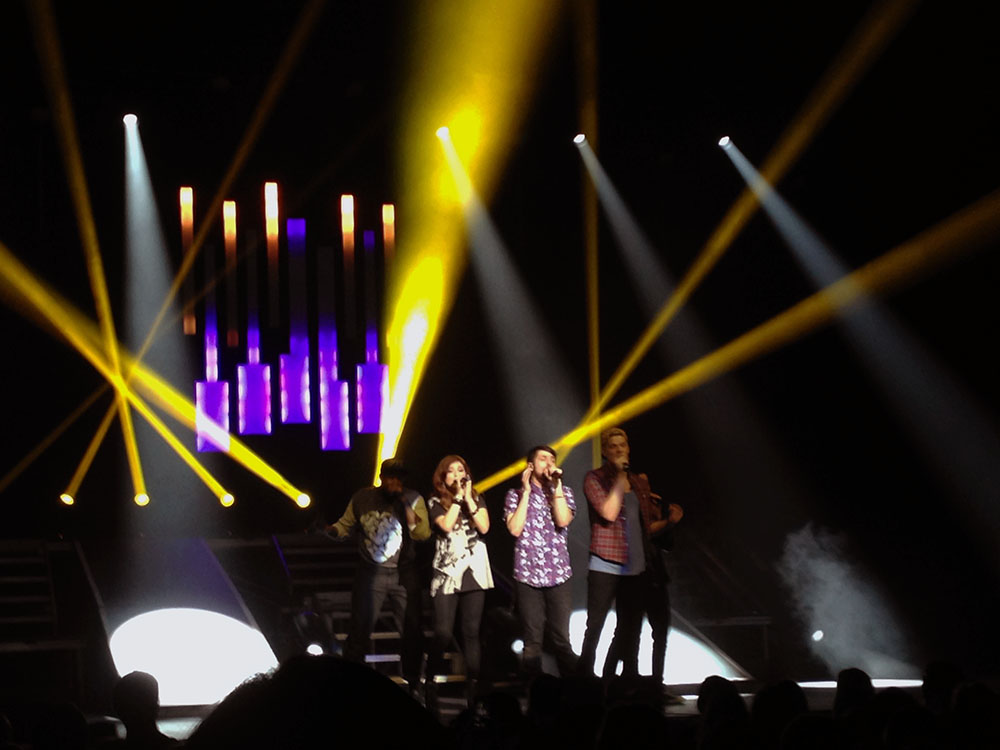 Highlights:
opening with their Daft Punk Medley
letting Kevin show off the crazy celloboxing that led the group to him (and which super impressed Yo-Yo Ma and Spike Jones. This guy is LEGIT. Yale pre-med, fluent in Chinese, twice-over Carnegie Hall performer…like, don't read his bio. You'll feel real guilty about spending all morning looking at pictures of figure skaters making funny faces)
Avi's overtone/throat singing, although it's not BEST I've heard. Yeah, I've hung out with Huun Huur Tu. No big deal. It was really very good though, and then he made a LOTR reference, so… ❤️❤️❤️
a new arrangement that they just released this week on YouTube/iTunes of Say Something
a cameo appearance by Season 4 finalists Vocal Rush, whose school was LITERALLY right next door
http://youtu.be/ySTlp6qz7aI
Sometimes—ok usually—when I settle in for an evening of live vocal performance, a moment comes early on where I'm a little verklempt by a swell of emotion that is mostly happy, but manifests as a big sudden lump in my throat. Because that makes sense. Usually I can shut it down before any tears or high-pitched EEEKs emerge, but his time I guess I was just so happy for their success—I've been following and rooting for them for so long I feel like an older sister, or maybe more like a nerdy but kind AI who you humor because she's kind of funny in a high-school-science-teacher sort of way—that a few droplets might have trickled out.
In fact it was so great that I've been in a funk since then because the concert is in the past, in that way you feel a little sad after finishing a really delicious piece of cake that you've been staring at all dinner long.
But. It's ok. Because I have their YouTube videos, albums, and can binge on Scott and Mitch being really adorable on their SUPERFRUIT channel. And, more tangibly, we're going to ANOTHER concert this weekend, which I am so totes excited about. And it's just about the biggest genre swing possible in the spectrum of Music I Dig. So there's that.
*The most important point to note here is that I liked a cappella before it was cool.